Interlagos is one of the shortest but most intense laps of the year, both in terms of physical demands and atmosphere. There's a succession of high-speed corners, constant changes in elevation, and a local climate that is capable of both intense heat and heavy rain. Once again, the tyre nomination for Brazil is softer than it has been in the past, with the medium now the hardest compound available.
THE THREE NOMINATED COMPOUNDS
THE CIRCUIT FROM A TYRE POINT OF VIEW
MARIO ISOLA - HEAD OF CAR RACING
"As we saw at the last round in Mexico as well, for Brazil we are again bringing a softer tyre nomination than last year – when the hard was selected – so this is likely to lead to some of the fastest-ever laps of Interlagos this weekend. With a short lap, plus plenty of pit stops and overtaking, as well as a passionate Brazilian crowd and the potential for extremes of weather, this is normally a frenetic race where the strategic timing of stops is very important to try and minimise the effects of traffic. While we've gone a step softer this year, no driver has selected more than one set of the mediums, which means that the weekend will be centred around the soft and supersoft compounds."
WHAT'S NEW?
• The supersoft comes to Brazil for the first time since Pirelli entered Formula 1.
• Force India and Sauber completed a dedicated Pirelli tyre test for 2018 after the Mexican Grand Prix, with Alfonso Celis and Charles Leclerc driving respectively.
• Several top drivers have been announced for the Pirelli-equipped FIA GT World Cup in Macau next weekend, including former F1 driver (and Pirelli tester) Lucas di Grassi.
• Pirelli's European Junior Rally Champion Chris Ingram dominated the two-wheel drive class on Wales Rally GB recently, using Pirelli Scorpion gravel tyres.

AUTÓDROMO JOSÉ CARLOS PACE MINIMUM STARTING PRESSURES (SLICKS)
THE TYRES NOMINATED THIS SEASON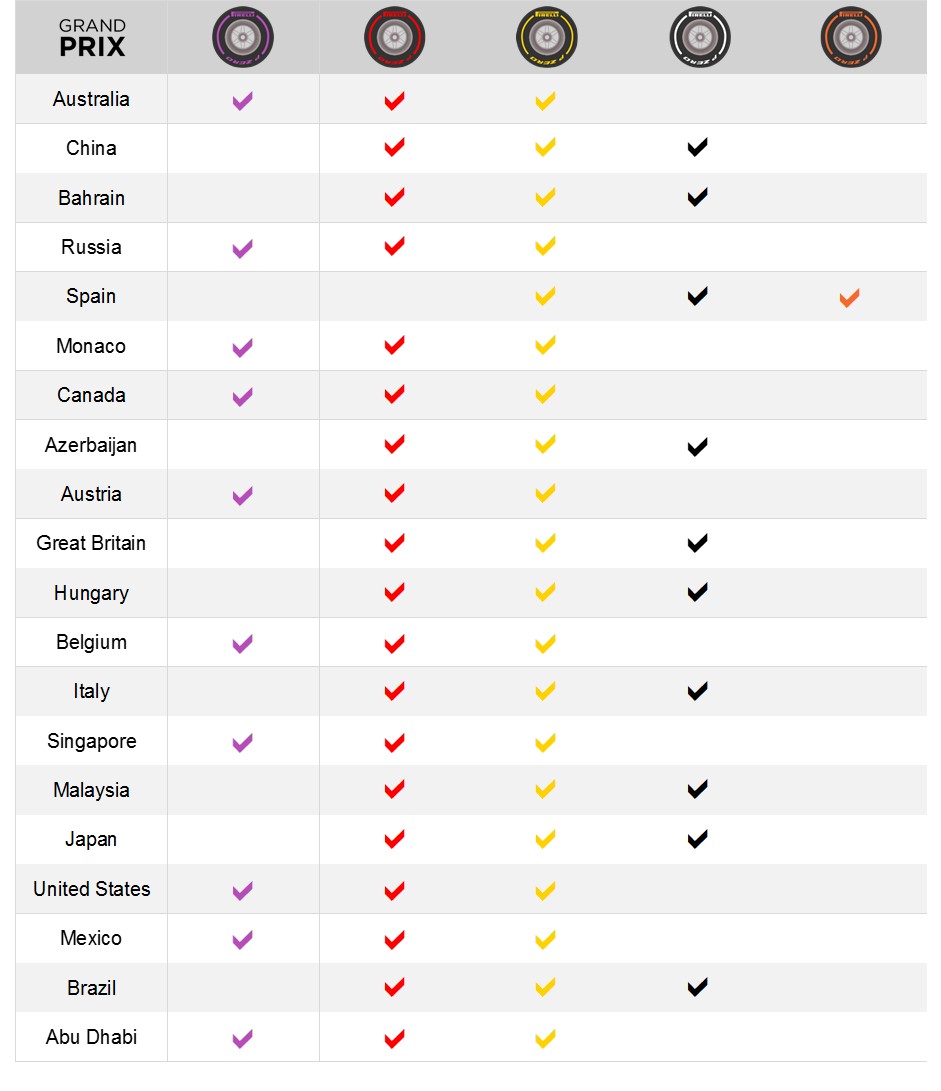 Read more
-->