DANIEL RICCIARDO WINS FROM POLE FOR RED BULL
USING A ONE-STOP HYPERSOFT-ULTRASOFT STRATEGY
MANAGING DEGRADATION ON THE HYPERSOFT THE KEY TO SUCCESS
NEW RACE LAP RECORD SET DESPITE QUITE A SLOW RACE
HUGE VARIETY OF STRATEGIES FOR THE MONACO GRAND PRIX
USING ALL THREE COMPOUNDS
Monaco, May 27, 2018 - A one-stop strategy was adopted by the majority of drivers at the Monaco Grand Prix, the race that places the lowest energy demands on tyres of the entire year, where managing the degradation was nonetheless vital to obtaining a good result.
This was key to Red Bull driver Daniel Ricciardo's win from pole position, who started the race on the brand-new P Zero Pink hypersoft compound, along with the rest of the top 10 on the grid. His firm control of first position combined with the well-known extreme difficulty of overtaking on this track produced quite a slow race. The record lap time came only in the last part of the race thanks to Red Bull's Max Verstappen who had just switched from ultrasoft to hypersoft tyres after 48 laps.
The highest-placed finisher to start on a different compound was Renault's Nico Hulkenberg who got underway from 11th position on the grid and ended up in eighth position, adopting an alternative one-stop ultrasoft-hypersoft strategy.
The race was run in warm and dry conditions despite some slight rain only an hour before the start, in temperatures of 18 centigrade ambient and 32 degrees of track temperature.
MARIO ISOLA - HEAD OF CAR RACING
"We saw a much more mixed blend of strategies in Monaco than we have witnessed in previous years, fulfilling the role that we hoped the new hypersoft would play here by adding another variable into the competitive mix. The result was the fastest race lap time ever seen at Monaco, thanks also to a tyre that the drivers enjoyed using both in qualifying and the grand prix. With the circuit constantly evolving and a brand-new compound to get to grips with, most drivers succeeded in extracting the maximum according to their different strategies".
LONGEST STINT OF THE RACE
TRUTHOMETER
Daniel Ricciardo won the race with an expected one-stop, going from hypersoft to ultrasoft on lap 17 (and becoming the first poleman to actually win the race since 2014).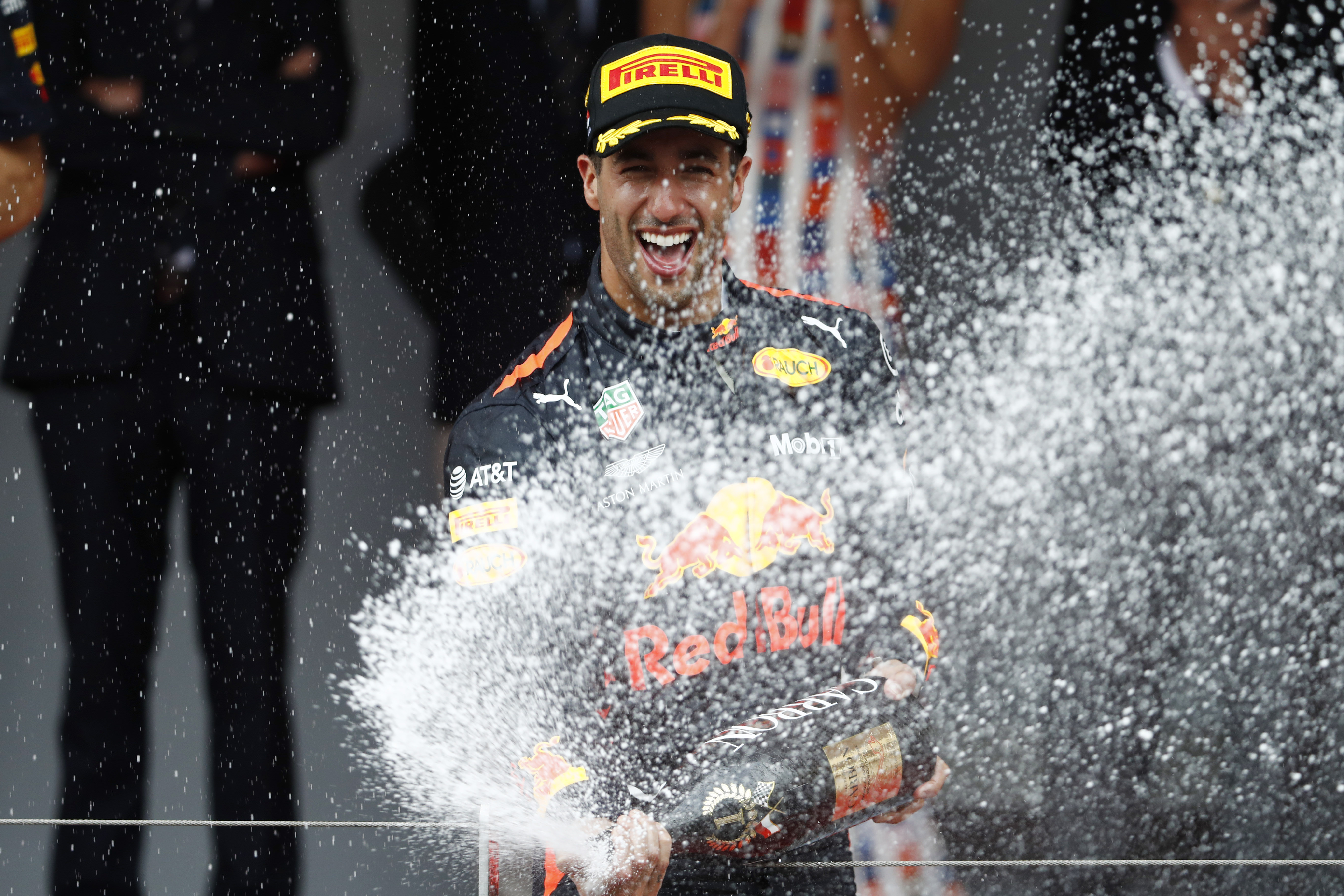 Read more
-->