THE THREE NOMINATED COMPOUNDS
THE CIRCUIT FROM A TYRE POINT OF VIEW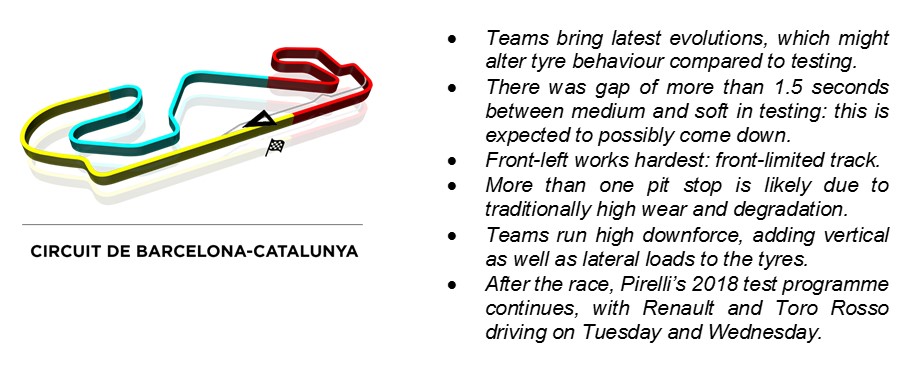 MARIO ISOLA - HEAD OF CAR RACING
"This is the last race where allocations are fixed for every team: as of Monaco, drivers are making their own choices about the quantities of each compound they would like to nominate. While Barcelona is a well-known venue, aerodynamic evolution of the cars, enhanced by the latest upgrade packages brought to Spain, mean that performance is increased but degradation levels could also be higher compared to testing. We can additionally expect weather conditions considerably warmer than February."
WHAT'S NEW?
• Hard tyre appears for the first time in a 2017 grand prix.
• Last round of identical tyre allocations: seven sets of the softest compound available, four sets of the middle compound, and two of the hardest compound.
• Many teams will bring a 'B' spec car to Barcelona, ranging from a few tweaks to almost a complete redesign – depending on the team.
SPAIN MINIMUM STARTING PRESSURES (SLICKS)
THE TYRES NOMINATED THIS SEASON
Read more
-->